Winter 2017 Vol. 8 Issue 1
Greetings from The Horizon at 77th!
The Holidays have come and gone and 2017 has arrived to beautiful weather and sunny skies! Now is the perfect time to travel to Myrtle Beach before the crowds arrive.
To make your reservation at The Horizon, Call 1-877-603-9210 or visit
www.HorizonMyrtleBeach.com
.
News from The Horizon at 77th
Always Giving Back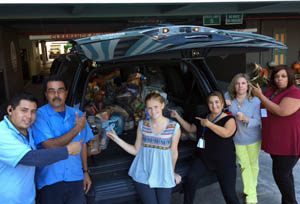 As many of you know, Horry County and surrounding areas were affected by Hurricane Matthew this past October. We are happy to say we recovered quickly from the wind and rain, but many of our neighbors suffered extensive flooding.
In partnership with our sister property, Grande Shores, we reached out to our staff and guests to help out and the results were amazing to say the least. Due to the generosity of our guests and staff, we came close to filling the entire back of a van during our first food collection.
Thank you to everyone who contributed to the success of this food drive. We are fortunate to have such generous and compassionate guests and staff.
1st Annual Gingerbread House Contest
This Holiday season, we hosted our 1st Annual Gingerbread House Decorating Contest. We were impressed with the creativity of our staff! The competition was close, so we asked our Facebook friends to vote for their favorite.
Congratulations to our Homeowners Department for winning 1st prize! Brenna and Amanda did a fantastic job creating their beach-themed gingerbread retreat!
We look forward to making this an annual tradition!
Star Agent of 2016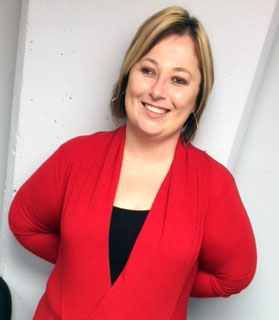 Meet our Star Revenator of 2016, Heather Cook
Heather has been part of our Reservations team for almost two years and has been a great asset to our company. Heather was our Star Agent of the Month 3 times throughout 2016. Most of her success is due to her stellar customer service skills! Management often receives feedback from guests who want to share their positive booking experience with Heather.
Heather's hard work and dedication has paid off as she is transitioning into a new role within our Internet Services Department.
Congratulations Heather! We are certain 2017 will be another successful year for you!
News from the Beach
The Track Myrtle Beach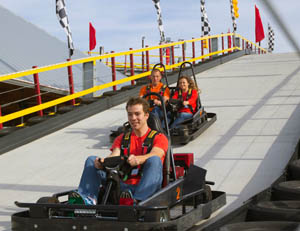 Making it's debut to the Myrtle Beach area is the Track Recreation Center, promising one-stop action-packed fun for the entire family.
The Track features two multi-level elevated go-kart tracks, the first and only of their kind in Myrtle Beach! The multi-level track gives drivers a hybrid go-kart roller coaster experience. At the center of The Track is a nearly 6,000 foot air conditioned, indoor arcade with something for every age!
The Track's signature track, Wild Woody, takes drivers up three levels and then circles back down three levels for the ultimate thrill! Younger drivers can enjoy a day of driving on the Rookie Karts and Kiddie Karts.
For more information about The Track Family Recreation Center, please
Click Here
.
From The Golf Desk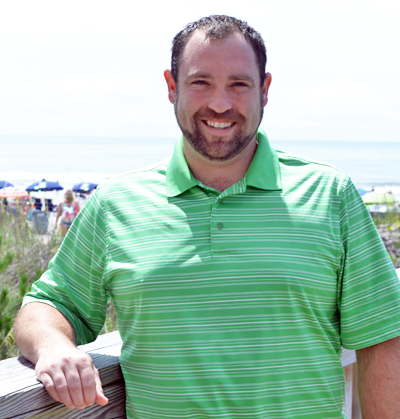 First of all, I would like to take the opportunity to thank everyone for a remarkable year in 2016. I hope you and your families had a wonderful Holiday Season.
Looking forward in 2017, the Myrtle Beach Golf industry is offering some great deals. By popular demand, we are continuing to offer gift card packages where you receive either a $100, $150, or $200 gift card valid at the courses for food, beverage, merchandise, and same-day replay when you play 4 to 6 rounds at select courses. So far this year, the hottest package has been the Elite Package (Thistle, Tidewater, Prestwick, and Arrowhead) where you can save up to $50 per round for booking early and playing 3 rounds or more. The earlier you book the more you save! With the Elite Package, you also receive a Free 9 Hole Replay valid on the day of play. The Stadium Package has also been in high demand this year. Choose 3 or more rounds from Tidewater, Blackmoor, Sea Trail Jones, Sea Trail Byrd, Sea Trail Jones, and Crown Park and you will receive a hot dog, chips, snack, and a drink on each day of play at the courses. For more information, give us a call or email
Golf@GrandeShores.com
.
Until next time, go play some great golf!
Scott Thrailkill,
Director of Golf - The Horizon, Myrtle Beach SeaSide Resorts, MyrtleBeachGolf.net, and TeeUpMyrtleBeach.com.



Guest Comments
"
We had a lovely 5 night stay at the Horizon. The condo was spotless with all the amenities of home. Views of the ocean from the balcony and just a short walk to the beach. It was a true condo, not a converted motel. A very relaxing stay. A car is necessary to visit the hoopla of Myrtle Beach, but you could walk to several restaurants."
mlorenzen
"
The staff is very friendly. The lazy river is great, so are the hot tubs and pools. You can see the beach from the balcony, it's about a 5 minute walk and the rooms are very nice. We will definitely be back
" Kelsi C.
Click
here
to read more Guest Comments.
Beach Travel Tips
Packing for the beach can seem like a daunting task. These tips below will make it a little bit easier for you!
Bring Along the Right Type of Sunscreen: You know enough by now to bring along sunscreen for your beach vacation, but is it the right type for your skin? In general, most experts recommend nothing less than SPF 30. Remember that it's not enough just to bring it – you have to use it, too. Plan to lotion up or spray it on every hour or so. You might need to do it more often if you're going to be hanging out in the water or if you're fair-skinned.
Don't Swim out too Far:Even strong swimmers can get mixed up if they're swimming in strong tides. Rather than trying to be a hero or looking cool, stay closer to the shore. It's ultimately the safest way to swim in the ocean.
Make Your Own Beach Blanket:If you have an older sheet or blanket, fold over the corners and sew them into pockets. You'll have plenty of places to store your stuff, and you'll also have a way to anchor the blanket to the sand.
Winter Recipe - Hot Spiced Cider
1/4 cup packed brown sugar
1/2 teaspoon whole allspice
1 teaspoon whole cloves
1 cinnamon stick
1/4 teaspoon salt
1 pinch ground nutmeg
1 large orange, quartered with peel
2 quarts apple cider
Instructions:
Place filter in coffee basket, and fill with brown sugar, allspice, cloves, cinnamon stick, salt, nutmeg, and orange wedges.
Pour apple cider into coffee pot where the water usually goes.
Brew, and serve hot.