Best Rate Guarantee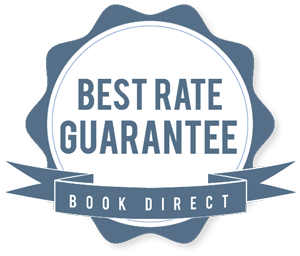 Horizon at 77th's Best Rate Guarantee is our promise to guests who book directly on our branded website. We guarantee that every hotel reservation booked through www.horizonmyrtlebeach.com will have the lowest rate publicly available on the Internet. In the unlikely event you find a lower rate publicly available on the Internet within 24 hours of booking, Horizon at 77th will match the lower rate, subject to the following terms and conditions:
For a claim to be eligible under the Best Rate Guarantee, it must satisfy all of the terms and conditions herein, and be submitted in compliance with the claims process set out below.
1. The claim form must be submitted within 24 hours of making your reservation through the Horizon at 77th website, and no less than 24 hours before actual check-in time applicable at the Resort.
2. The Competing Rate must be available online, and have identical booking elements including: dates, number of guests, room type, housekeeping services / linens, and include the same deposit and cancellation policies and restrictions to that of the direct booking available through Horizon at 77th.
3. Lower competing rates applicable to only a portion of your entire scheduled stay will not be honored.
4. The Competing Rate must be for a Myrtle Beach Seaside Resorts managed rental property. Best Rate Guarantee does not apply to competing property management company rates for units within the same resort.
5. Rate comparisons will be made net of any taxes, gratuities, resort fees or any other fees or charges associated with the room rate. The guarantee is not applicable to taxes, gratuities, resort fees, food and beverage charges, or other incidental charges.
6. The claim may be denied if it is determined that the difference in rate derives from currency fluctuations and rounding.
7. Horizon at 77th reserves the right to deny a claim if it cannot independently verify the availability of a competing rate at the time it processes the claim.
8. A valid Best Rate Guarantee claim may be invalidated if the name on the submitted claim form does not match the guest's name on the relevant reservation, or any changes are made to the relevant reservation after such reservation is made.
9. Should Horizon at 77th determine that a claim has been done to benefit from the Best Rate Guarantee and has been acted in a fraudulent or abusive manner, it will terminate the claim without further notice and at its own discretion.
10. The Best Rate Guarantee does not apply to existing reservations that are not booked directly through www.horizonmyrtlebeach.com and Horizon at 77th is not responsible for any fees associated with cancelling a reservation made through a different channel (e.g. an online travel agency or non-Horizon at 77th booking channel).
11. The Best Rate Guarantee will be suspended during times where the Horizon at 77th website or certain rates are not available due to an outage, technical issue, or circumstance beyond Horizon at 77th's reasonable control.
12. Horizon at 77th reserves the right in its sole discretion to modify or cancel the Best Rate Guarantee at any time, or to restrict its availability for any or no reason, and without prior notice.
The Best Rate Guarantee will not apply for the following rate types:
Unpublished or negotiated rates (e.g. corporate discount rates, golf rates, group rates, or meeting rates).
Rates offered by, or on behalf of, unit owners, vacation by owner companies (e.g. VRBO, Homeaway), offsite rental companies, timeshares, or vacation ownership programs.
Package rates (e.g. rates that include a combination of a room, airfare, car rental or golf).
Rates offered by opaque providers (e.g. Hotwire, Priceline) that do not provide the name or location of the hotel until after a reservation has been made.
Rates displayed on websites that do not provide the ability to make a reservation.
Discounted rates offered only to members of groups or individuals who meet previously specified criteria.
Rates negotiated for stays extending beyond 30 nights.
Pre-paid rates that involve a voucher or other form of pre-paid certificate (including electronic vouchers and certificates).
The Best Rate Guarantee is not valid for taxes, gratuities, service charges, early departure fees, or other fees and incidental charges.